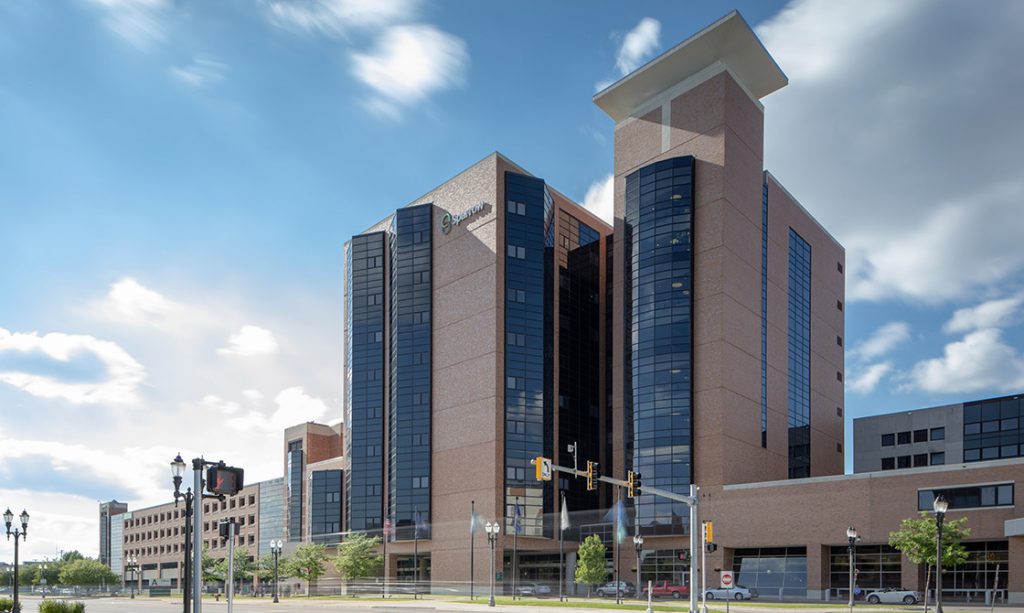 Having been a Bricklayer since 1975, Ed Davenport quickly took an interest in the science and materials of masonry. It wasn't just materials that was used to build structures – it had a past, present, and future that had changed over time and will continue to do so. With the advent of new grouts, mortars, and block formulations, when Ed ran into a challenge and inconsistency between materials, he didn't just ignore it – he worked to understand and find a solution to the issue at hand.
A good example of this is water resistant admixture that was added to split-face block. When this admixture was added to block to keep water penetration to a minimum, the faces of the block started breaking off. Definitely a problem – Ed was not content to simply accept this as a fact. He had a natural need to understand the mechanics of why this was occurring. After funding research at a local Community College, Ed discovered the problem.
Under normal circumstances, when grout fills a cavity with standard block the water carries the grout into the block as it cures to form a bond that cannot be broken. When water resistant admixture is introduced, water avoids the block, and this bond doesn't form. In fact – a small gap is created between the grout and the block. This gap can take on water and the expansion that occurs through the freeze/thaw cycles pushes the face off the split-face block due to expansion of the frozen water.
Ed has distilled this sense of curiosity into the entire team here at Davenport Masonry & Restoration. It isn't enough to recognize a challenge – it's imperative that we understand it as to avoid a failure in the future.
Ed had worked for another company here in Holt, MI for 18 years and with a desire to create a better mouse trap he formed Davenport Masonry & Restoration. He quickly built a core team with himself, Kyle Lochonic, a Controller, Project Manager, and Estimator – they set off to create a company with a culture that was different from their peers. We've done away with the traditional management styles that plague other masonry contractors and instilled a culture that values individual as well as team contributions. Our foremen receive leadership training to help them understand that positive reinforcement shapes behavior more quickly and permanently than negative and they receive monthly Leadership newsletters, The Cornerstone of Leadership, to reinforce what they learn in leadership training. When coaching is required a calm and pointed discussion shapes the desired behavior.
Ed also knew that having tools that were well maintained and fully operational saves time and schedule delays that might otherwise throw a project into chaos. An unanticipated benefit has been employee satisfaction, which is higher when working with tools that they can rely on.
Now, thirty years later, Davenport Masonry & Restoration is a leader in new unit masonry, restoration and preservation, and rainscreen systems within the state of Michigan and beyond. Our projects have included public schools, universities, hospitals, and commercial and industrial buildings with not only block and brick – but we've become a leader in the installation of Rain Screen systems here in the Midwest. We've installed Rain Screen systems on Gerald R. Ford International Airport in Grand Rapids, NCAA Headquarters in Indianapolis, and Ross School of Business at the University of Michigan in Ann Arbor, to name a few.
In 2019, Ed announced that two new owners have joined Davenport Masonry & Restoration – longtime Bricklayer Rick Benner and Greig Carnevale who joined us as an estimating intern directly out of Ferris State University's Construction Management program in 1997. Rick is President and provides corporate and operation oversight and Greig is Vice-President and provides accounting and estimating leadership. Ed has now announced his retirement as of October 2024.
We've restored buildings that range from 50 years to over 150 years old. We've rebuilt Hutchins Hall that houses the law program and library for the University of Michigan in Ann Arbor, several projects in downtown Flint including the Charles Stewart Mott Foundation building – the tallest in Flint, the Genesee County Bank built in 1915 that now houses the Hilton Garden Inn, and Mott Community College's Culinary Arts program that was formerly a dilapidated Woolworth's store, three significant restoration projects at Central Michigan University to include Finch, Wightman, and Warriner halls, and one of our favorite projects – the DT&M Railroad Roundhouse rebuild (LINK).
A significant advantage in working with Davenport Masonry & Restoration is our flexibility.  You don't multiple contractors for your new unit, restoration and/or preservation, and rainscreen projects; you need a contractor with multiple skill sets – that's Davenport Masonry & Restoration.  Experience the Davenport Difference!